February 2022: SR Series Maneuvers Course, Pro Tip & More!
ALL-NEW VFR MANEUVERS COURSE
IN CIRRUS APPROACH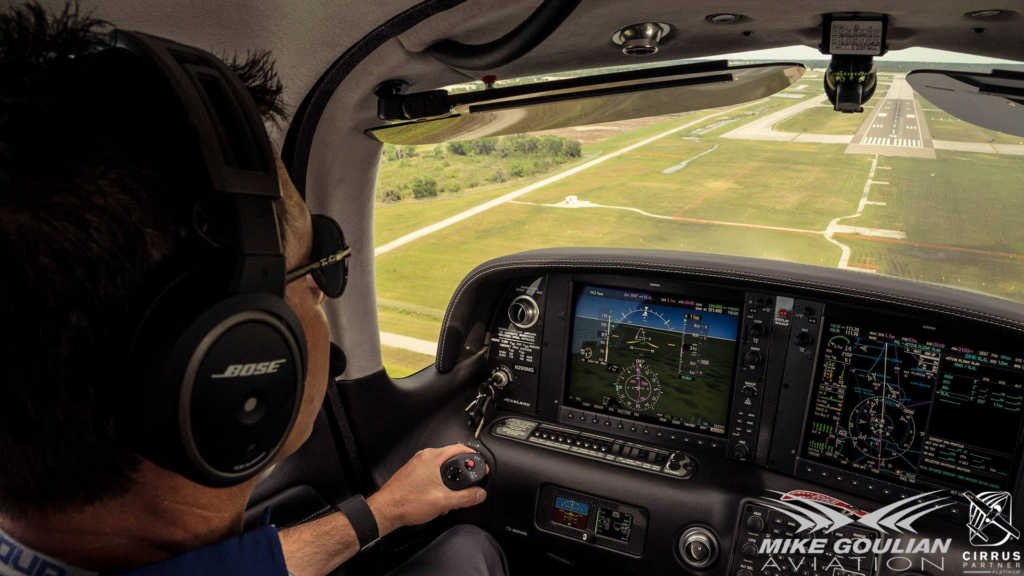 More right rudder! Watch your airspeed! 
How many times have you heard your very patient mentor pilot say this to you on your steep turns and/or stall recoveries? How many times have you wished you had a camera onboard to record your maneuvers to watch during your debrief? Boy does Cirrus have a treat for you! 
Tony Bottini has teamed up with our very own aerobatic champion Michael Goulian, to show us how it's done!
Cirrus pilots, meet The Cirrus Aircraft SR Series Maneuvers Course. 
This course is designed to provide you with step by step guidance on how to fly the VFR Maneuvers that you will be asked to learn and demonstrate during your PPL Training and Checkride. All of the maneuvers will be flown exactly how you will find them in the iFOM. 
Designed to enhance your seat-of-the-pants flying, the all-new VFR Maneuvers Course will be your guide to improving your stick and rudder skills. You will learn slow flight, ground reference maneuvers, emergency descents, and what the darn positive dynamic stability even looks like in your airplane.
So stop stalling (pun intended!) and download the new SR Series Maneuvers Course on Cirrus Approach now. This course, which features 3.5 hours of amazing content, is also included in every Transition and Advanced Transition training course.

In-Focus: Meet our new A&P Mechanic, Collin Moriarty!
We'd like to give a warm welcome to Collin Moriarty, our newest A&P Mechanic.

After spending the last four years maintaining and retrofitting older Cirrus', Collin made a great fit for our maintenance crew. His aviation career started at the age of 15 by taking flight lessons out of KPYM. He earned his license at 18 and decided to conjoin his love of flying and maintenance. 

Collin graduated from the first class at Cape Cod Community College and followed suit by obtaining his Inspection Authorization (IA) in the fall of 2020. 

We are beyond thrilled to have Collin join our growing service team!

We look forward to seeing everything you'll accomplish with MGAV!
Pro-Tip of The Month
"Dress to Egress"
Did you ever think that the clothes we wear while flying can be considered safety gear? If not, please spend a few minutes reading about what would be considered smart attire while traveling in your Cirrus.